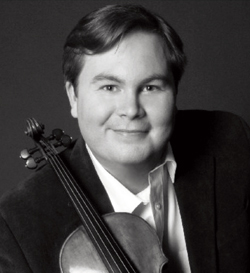 Award winning composer, Éanán, has been scoring & producing music professionally for well-known production companies like RTÉ, TG4, Setanta Sports, Microsoft Studios and Sony Pictures Television since 2004.
Recent work includes the score for IFTA nominated documentary "TK Whitaker – Servant of the State", original music & arrangements for the new Irish Dance show, "Celtic Rising", the score for two comedy shows on Sony Picture's C-Spot channel, as well as the score for Season 4 of Microsoft's hit web series "The Guild" for which Éanán earned a "Best Original Music" nomination at the Steamy Awards in Los Angeles.
Son of renowned Irish tenor Frank Patterson and pianist Eily O'Grady, Éanán was born in Dublin, Ireland and at a young age moved with his parents to the United States. Later, at the age of thirteen he was accepted to the prestigious Juilliard School of Music (pre-college division) where he studied violin and piano with professors Sally Thomas, Ann Setzer and Elena Wolkonsky. Éanán received a Recording Arts degree in Music Engineering & Production at Full Sail College, Florida where he won the Lee Deforest Cup, an audio post-production award in 2003. He also has a specialist certificate in Music Theory & Orchestration from the Berklee College of Music in Boston and is a Digidesign certified audio-post operator for Pro Tools systems.
As a violinist, he has performed in major concert venues including Carnegie Hall, Radio City Music Hall, New York, Boston Symphony Hall and the National Concert Hall in Dublin.
Éanán currently spends his time between Ireland and the United States composing & producing music for film, television and a wide variety of artists / composers such as Steven Stern, Marina Arsénijevic, Sid Cherry, Strings of Tara, and Jane Hunt.