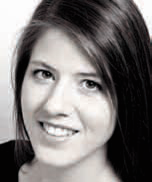 Rachel trained in Irish Dancing from the age of 3 with The Cadwell-Cawte School of Irish Dancing and then with The Chaney School  of Irish Dancing. She also trained in Dance for 2 years full-time in Sallynoggin College Oballet, jazz, modern contemporary and hiphop.
After receiving her Certificate in Dance she went on to study Performance full-time in Bull Alley Theatre Training School for 4 years.
She holds a Certificate in Solo Acting from The Guild Hall London School of Music and Drama and she trained as a soprano singer in The Melody School of Music and then in The Abbey School of Music. Rachel has toured Ireland, Scotland, Switzerland,Holland, Finland and Sweden with many Irish Dance shows including The Magical Rhythms of Ireland and The Saoirse Dancers. She danced for the last seven years with The Jamesons Claddagh IrishDancers.
Rachel has also acted in many films and shows such as Ragtime (as Evelyn Nesbitt), City of Angels (as Mallory), Hamlet (as Ophelia), Pride and Prejudice (as Miss Bingley), Joy (as Joy) and She Stoops to Conquer (as Miss Neville) to name but a few. She has appeared on T.V. in commercials for Eircom and The National Lottery. Her choreography includes shows for Hilda Fay's Theatre Learning Centre (Rathoath Theatre), Streets Ahead Dance Showcase and Robin In The Hood (The Helix), The Acting Academy Showcase (The Helix and The Millbank Theatre) and Bull Alley Theatre Training Company's Satyricon (The Civic). She choreographed the TV series Aisling's Diary on RTE2 and Anseo for TG4.
Most recently she toured with Michael Scott's Production of Santa And The Penguins, appeared as Maid Marian in the panto Robin in the Hood in the Helix, danced as Bond Girl in A License to Thrill in Cork Opera House, choreographed Calamity Jane for The Town Hall, Dundalk and choreographed Eurodance for Espace des Deux Rives, France. Rachel teaches dance, drama and singing in several schools around Dublin and has recently opened her own school Scene Stealer Performing Arts Academy.
Rachel is represented by Julian Benson Management.